Skip to Content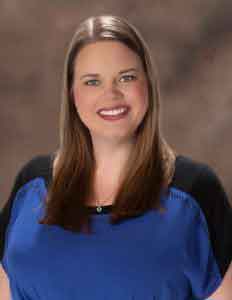 Welcome to the team!
As the newest member of the Seibold Group, Courtney Goffstein serves as a Commercial Escrow Assistant. She is eager to use her commercial network to deliver unmatched customer service to our clients. She is detail-oriented and approaches every transaction with a keen eye.
After graduating with her Bachelor's degree from Pepperdine University in Malibu, California, Courtney returned to Las Vegas to start a career. Courtney spent 15 years working in the commercial real estate industry in the Las Vegas Valley before joining the Seibold Group. She began with an Association Management company that introduced her to the key players in Las Vegas' Real Estate scene. She spent time working with DR Horton (America's Largest Homebuilder), with Harsch Investment Properties (a commercial development and management company), and most recently spent 5 years as the Marketing Manager for the local office of Colliers International (Las Vegas' top commercial brokerage house for 15 consecutive years).
She completed her Master's Degree in Business Administration in 2008 and is also a proud graduate of NAIOP Southern Nevada's inaugural class of the Developing Leader's Institute.
Courtney loves sushi, iced coffee, and Junior Mints (not together, obviously). She's a dreamer, a romantic, and a loyal friend. She lives with her husband and her two children. They have two chihuahuas and have fostered more than 50 dogs for Las Vegas rescue groups and shelters.
"I am excited to work with the Seibold Group because Michele and her team are arguably the most successful escrow group in Las Vegas. I feel very lucky to have been welcomed into their established camaraderie and team culture. I can't think of a better place to begin my escrow journey."

Courtney Goffstein